Inspired By Our Past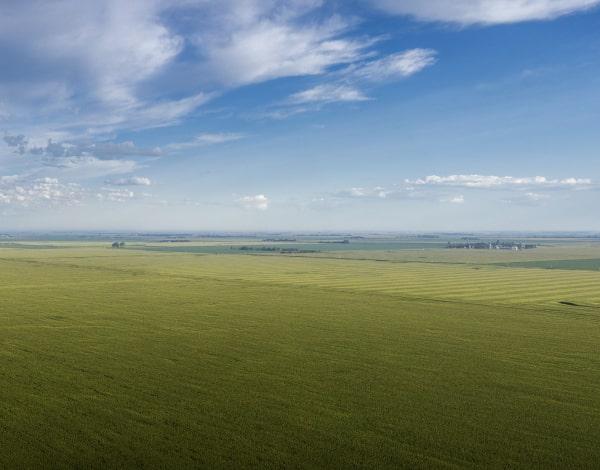 Douglass King Seeds has a long history of working closely with land managers to provide the best seed products on the market. Each day we are inspired by our past, which challenges us to look forward and do better every day. We believe this attitude allows us to lead in the production of unique, specifically adapted, identified, and clearly described products.
We are committed to continuing in our efforts to source and produce seeds that best reflect the needs of our clients. Through our long-time collaboration with the Texas Natives Seeds Program at the Caesar Kleberg Wildlife Research Institute, we have been able to grow and market a large offering of native grasses, forbs, and other plants that are specifically adapted to the climates and soils of Texas.
Our knowledgeable and passionate staff comes to work each day with the willingness to help our customers address their planting needs. We understand the challenges faced by you, our customers, and we are excited about the opportunity to work with you to create solutions.
Our History
Like many successful businesses, Douglass King Seed's legacy was built on the back of a founder who had the vision and grit to open a grain brokerage business in 1912.
In 1917 Douglass King moved the company to San Antonio after realizing the potential of agriculture in the region. First specializing in buying and selling grain commodities, he later began supplying seed and other services to his customers. Specializing in field and pasture grass seed, the company continued to grow and soon was one of the largest seed businesses in the region.
Blake Williams joined the company in 1958 and became Mr. King's partner until Mr. King's passing in 1975. Blake's son, Dean joined the operation in 1981 and serves as the company's president today.
Under the leadership of the Williams family, Douglass King Seeds has continued to evolve and thrive, staying true to the belief of approaching each day with an open mind and keen eye for business.

While the core business has changed since our beginning in 1912, our commitment to serving our customers has not. Whether the product is native seed, cover crops, wildlife food plot, wildflowers, or lawn seed, our passion to supplying the best products and service possible remains unchanged.
We take pride in the legacy of our business and look forward to many more years of service and support to our customers. It is in our DNA.
Truly Texan
Douglass King Seeds is a licensed producer of certified Texas Selected Native Seed varieties developed by South Texas Natives Project, the Texas Native Seeds Program, and the USDA NRCS Plant Materials Centers. We are proud to support and work in collaboration with the South Texas Natives and Texas Native Seeds Programs of the Caesar Kleberg Wildlife Research Institute to bring the highest quality native seeds to market for Texas.