King's Native Grass Mix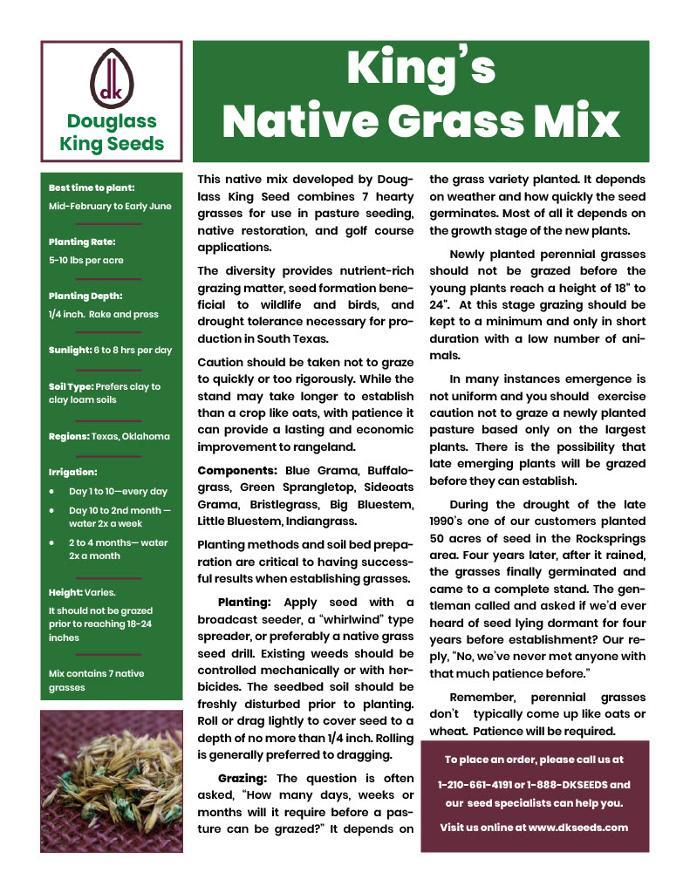 This is a blend of 8 common native grasses for use in wildlife habitat restoration, rangeland restoration, pasture plantings, reclamation seedlings, urban landscapes, and golf course roughs. King's Native Grass Mix is an excellent choice for recently disturbed soils to restore native grass cover, prevent erosion, and provide lasting cover for years to come

King's South Texas Native Grass Mix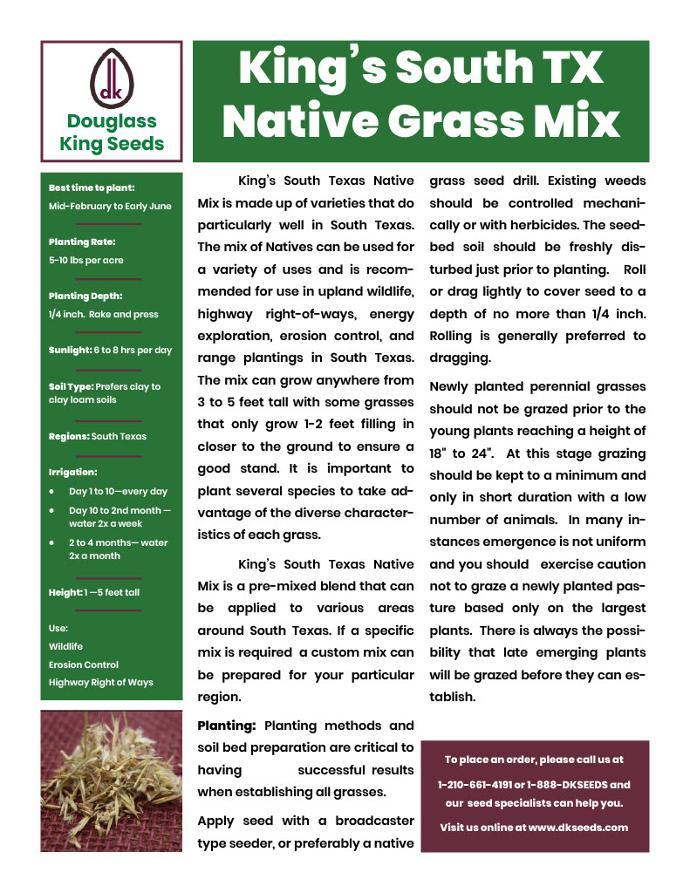 This is a pre-mixed blend that is made up of grass varieties that do particularly well in South Texas. King's South Texas Native Grass Mix is a mix of natives that can be used for a variety of uses and is recommended for use in attracting wildlife, erosion control on highway right-of-ways, and rangeland plantings in South Texas.

King's Short Texas Native Grass Mix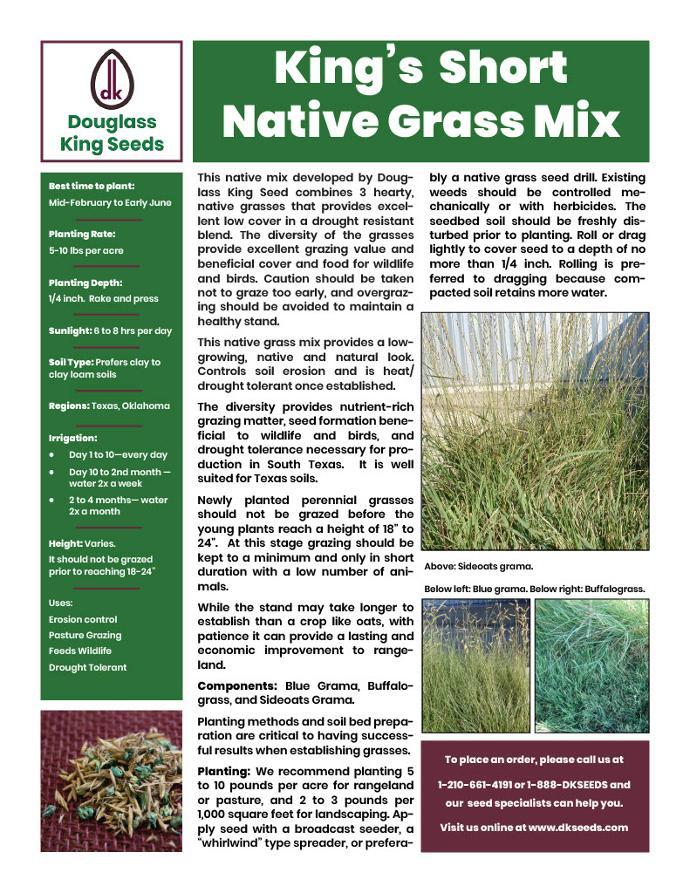 This grass mix provides a low-growing, native and natural look. It is highly effective for controlling soil erosion and is heat/drought tolerant once established.