Selection 75 Kleingrass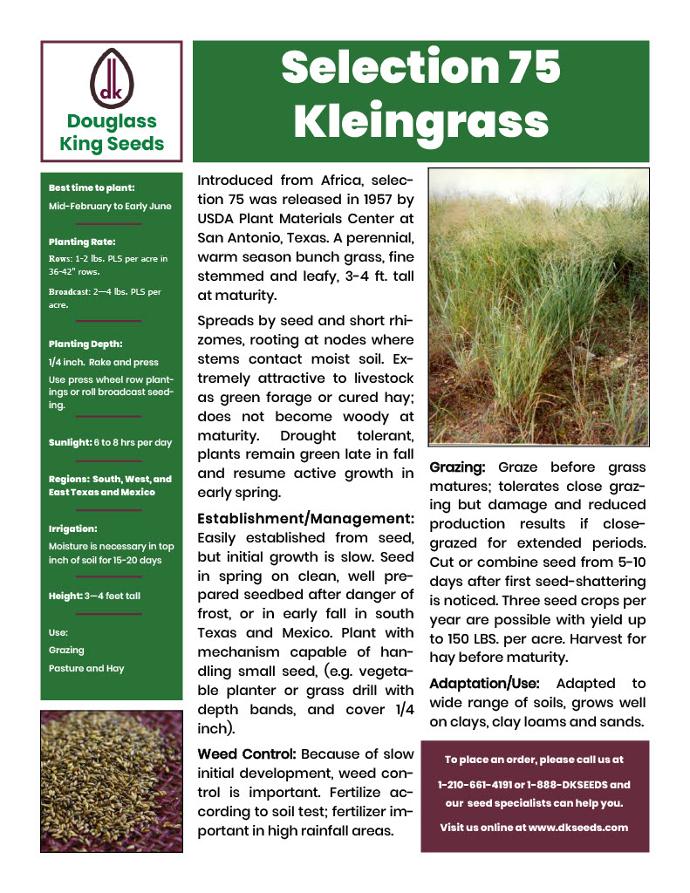 Kleingrass is a high protein, high yielding forage for cattle, but ca be toxic to sheep, goats, and horses. Its dense foliage can provide good cover and habitat for wildlife, and the seeds are eaten by several game birds.

NK-37 Giant Bermuda Grass
This is known for its fast, vigorous, tall growth and rapid recovery after cutting or pasturing during warm summer months.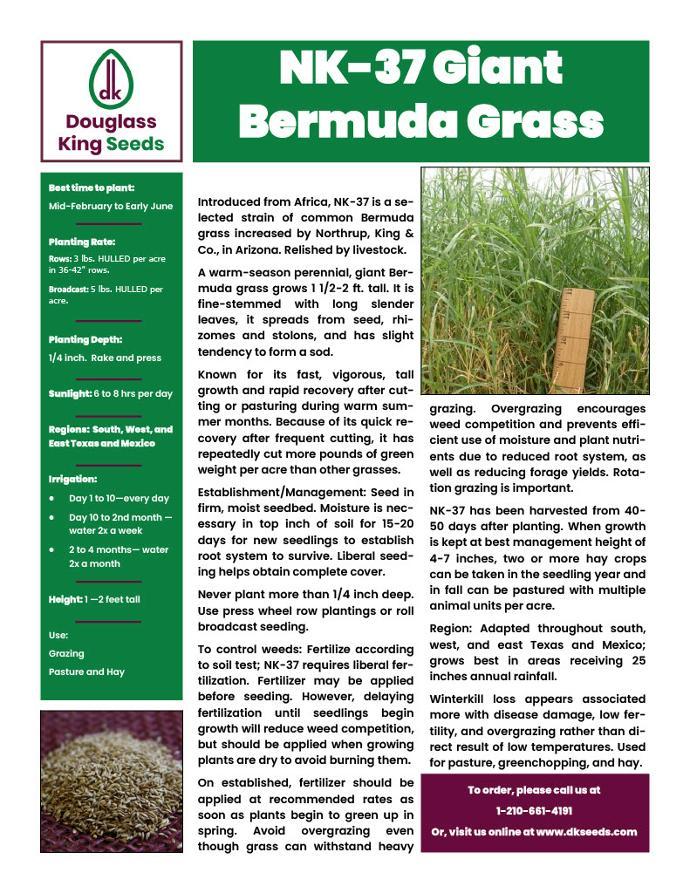 King's Forage Blend Bermuda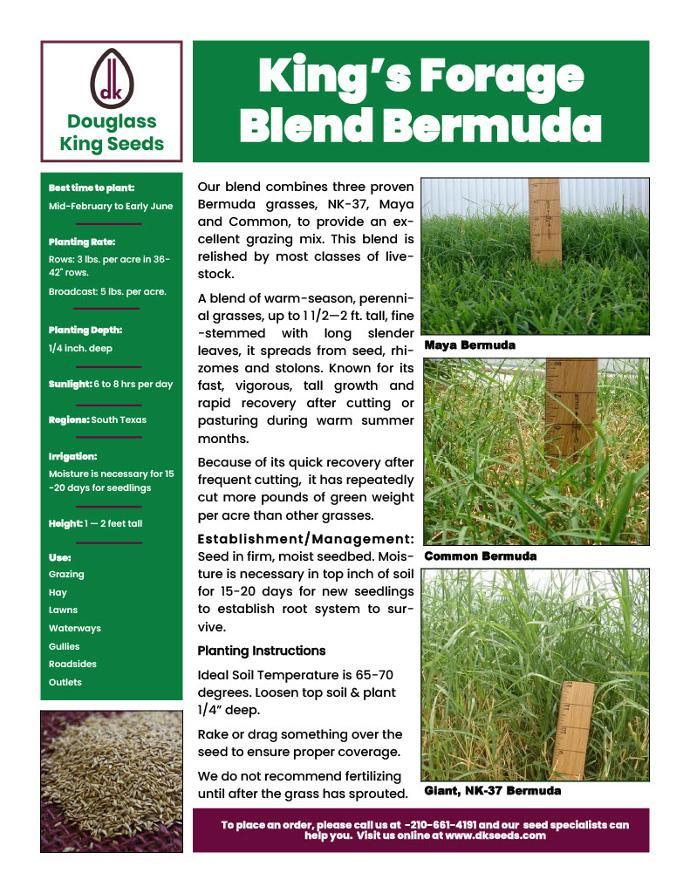 Our Blend combines three proven Bermuda grasses, NK-37 Giant, Maya, and Common Bermudagrass to provide an excellent grazing mix.