CRIMSON CLOVER - INOCULATED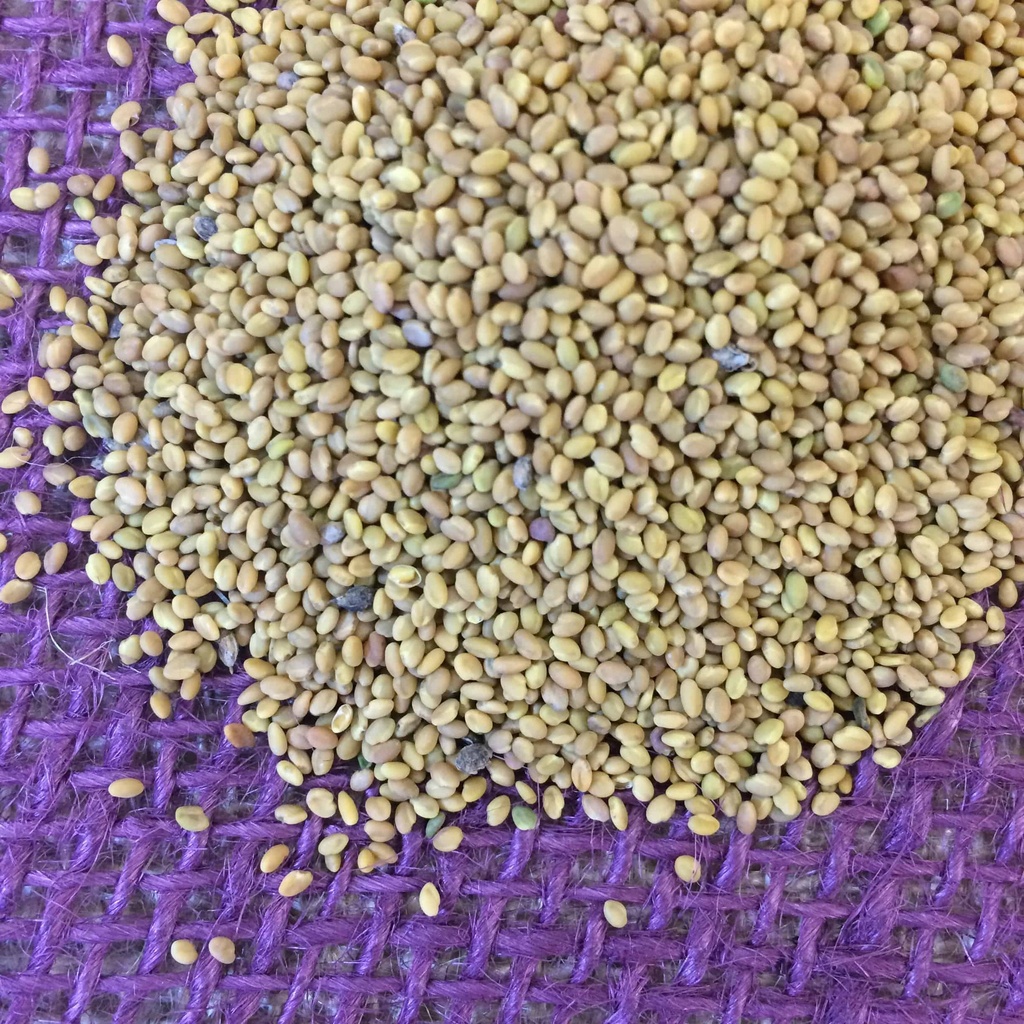 CRIMSON CLOVER - INOCULATED
---
Short Description: Crimson Clover is a winter annual growing 10 to 30 inches tall with hairy broadleaves and produces crimson colored blooms. Best adapted to well drained, loam and clay loam soils in high rainfall areas. Please call for larger quantities (210) 661-4191.

All payments are final and no refunds will be processed.
All orders are processed within 2-3 business days.
View Our Terms and Conditions
Description
Crimson Clover is an introduced winter annual legume growing 1-3' tall with crimson-colored blooms. Crimson clover is best adapted to well-drained loam and clay loam soils in higher rainfall areas of Texas, primarily east of Interstate Highway 35. This legume is used for erosion control, as a cover crop, livestock and wildlife forage, and pollinator plant. The showy blooms of this species also make it a common ornamental wildflower, although it will often outcompete native wildflower species.

Crimson clover is a showy forage species and provides good benefits to pollinators. For pastures, it provides grazing from February-May.

For more information: Crimson Clover by AggieClover
Planting Rate
15-20 lbs per acre