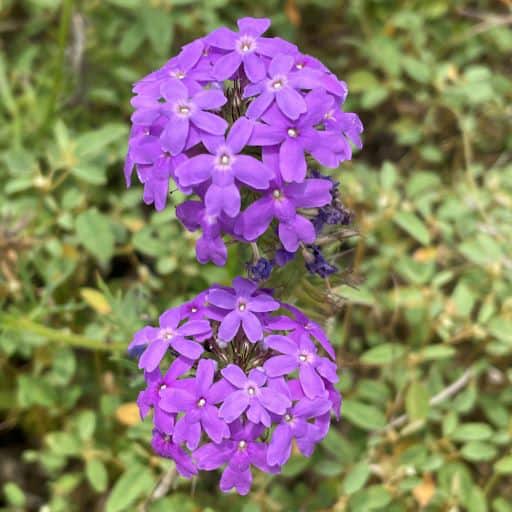 VERBENA
---
Short Description: Prairie verbena is a native, warm season annual of short-lived perennial wildflower that grows 1" tall. It produces pink to purple blooms and is an excellent pollinator attractant throughout the year. Prairie verbena is one of the most widespread and hardy native wildflowers. It can bloom throughout the year with favorable soil moisture. Please call to place an order (210) 661-4191.

All payments are final and no refunds will be processed.
All orders are processed within 2-3 business days.
View Our Terms and Conditions
Description
Planting:
Rangeland Plantings: Plant in the fall or early spring at a rate of 6-8 lbs. pure live seed per acre at ¼ to ½ inch deep. 
Landscape Plantings: Plant 1-2 lbs. PLS per 1,000 square feet.